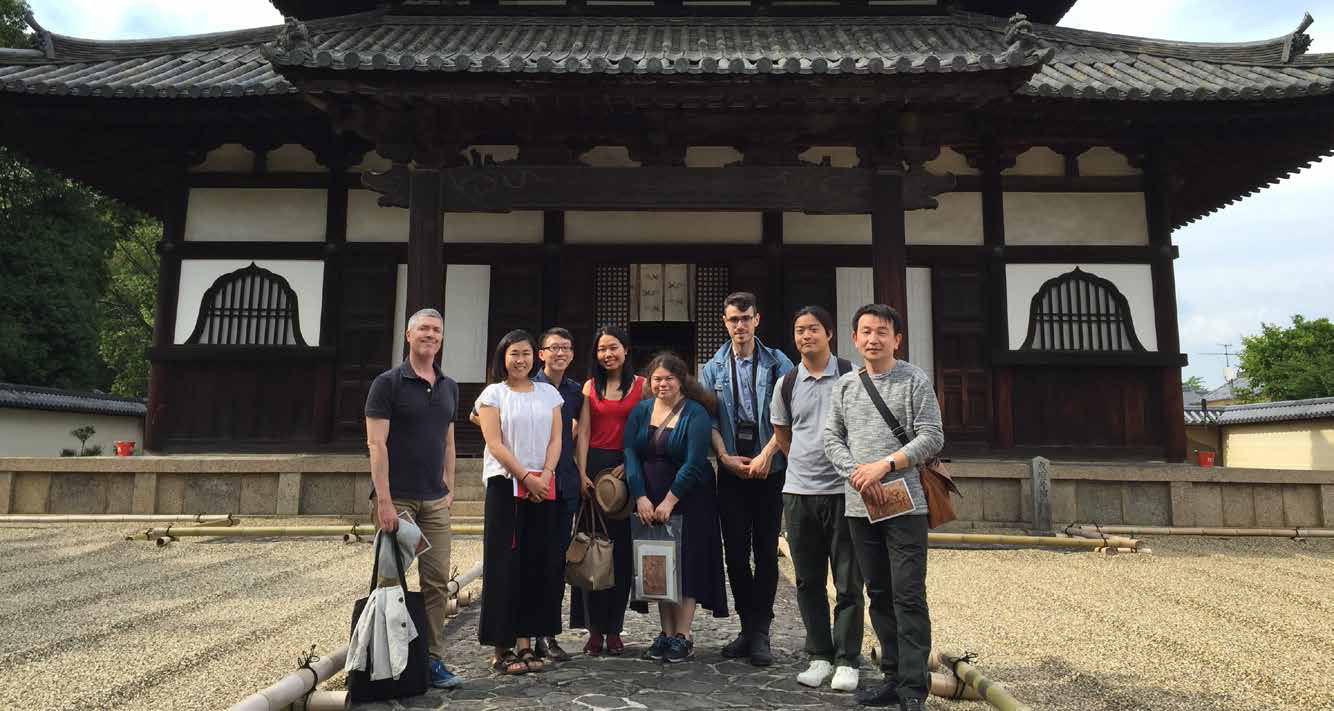 Professor McKelway took a group of students from Columbia University to Japan for a field seminar on relationships between painting and architecture co-organized with Professor Shimizu Shigeatsu of Kyoto Kōgei Sen'i Daigaku (Kyoto Institute of Technology) and his colleagues Professor Ido Misato and Professor Akamatsu Kazue. This trip, which was funded by the Murase Travel Fund for Japanese Art, was the first of its kind organized for studentsof East Asian Art history from Columbia. For ten intensive days the group, which also included art history and architecture students from Kyoto Institute of Technology, studied temples and shrines in the Kansai region, focusing on Kyoto and the ancient city of Nara.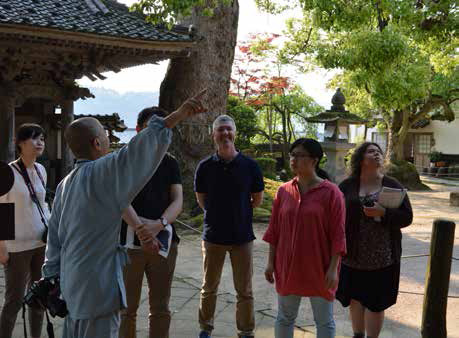 Highlights of the seminar included: viewing the 12th century Illustrated Legends of Mount Shigi (Shigisan engi) on view in its entirety in a special exhibition at the Nara National Museum followed by a private lecture by the curator, Taniguchi Kōsei; viewing the special exhibition on the arts of Zen Buddhism at the Kyoto National Museum; an overnight trip to study the room paintings by Maruyama Ōkyo and his studio at Daijōji; and a day at Hōryūji, where the group was permitted to view the temple's 7th century gate from scaffolding recently erected for conservation work.
The students, Xiaohan Du, Cathy Zhu, Valerie Zinner, Eric Wong, and Trevor Menders (CC '18) gave presentations on their observations and findings at a symposium organized by Professor Shimizu and Professor Ido on May 24, the proceedings of which will be published by Kyoto Institute of Technology.